See on Scoop.it – Ed Technovation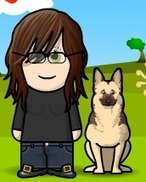 Today was my first day in Room 7 a year 5/6 classroom 1-1 iPad class. They also have 6 laptops, 3 standalones, one projector and one tv with an Apple TV box. I am going to be working with them for 2 weeks and from the 3rd day, teachers from all over Auckland will be coming for a look.
There was great excitement as new furniture had arrived! Once they had all settled down I introduced them to the wiki I had made that was going to be the portal for all their learning.
Jim Harmon's insight:
Ten days of blogging as a class of 5th & 6th graders intergates iPads into their educations.
See on elearningclassroom.blogspot.co.nz