See on Scoop.it – Ed Technovation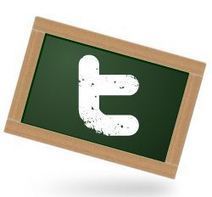 In THIS POST we talked about how to use hashtags to follow twitter discussions that are relevant to teachers. Below is a list of hashtags that teachers have recommended. If you know of a hashtag that is not in the list below and is worth following you can add it to the form found under the list. Please Note: To see the updated form just refresh the page (You may need to wait for a couple of minutes for the changes to be made).
Jim Harmon's insight:
Always on my mind as I curate my Scoop.it sites, this is a great "cheat sheet", if you will, of educationally related hashtags, complete witht he ability to add your own.
See on teacherstraining.com.au